For having the most followers of Roman Catholicism, there are only a few religious holidays that warrant a public holiday status with businesses and government offices closed. During election years (which are on the even numbered years), election days are also considered public holidays. There are many holidays and celebrations that are held throughout the year that are not considered a national holiday, and yes, you still have to show up to work.
New Year's Day. January 1. Marking the official end of the holiday season, people gather at friend's homes or in bars or clubs to celebrate with a nice meal and drink. Then at midnight, people cheer and drink champagne, making a lot of noise and enjoying the fireworks displays. Parties go late into the night and end early the next morning. Many Brazilians try to wear white on New Year's Eve in hopes of a peaceful new year, but will also wear other colors for different wants (green for hope and health, red for love, yellow for money, etc.). Because it's the middle of their summer in Brazil, many people have barbeques and go to the beaches. In a recent survey I heard yesterday on some news program, the nation that most people would want to spend New Year's Eve in would be Brazil (followed by America and Spain). They also said that of all the cities that uses Twitter the most, São Paulo came in fifth. So there you have it. #thetvdoesntlie
Carnival. Varies. Marking the beginning of the Lenten season, carnival is celebrated throughout the world, but the ones in Rio de Janeiro and São Paulo are the most famous. The samba schools (called Escolas de Samba) practice a long time for Carnival, where hundreds turn out for the annual parade. The dancers are dressed on costumes that only rival Mardi Gras and the Vegas strip. Some bands play for 8 hours at a time, and the biggest festivals last for four days ending on the Tuesday before Ash Wednesday.
Lie's Day. April 1. Very similar to what we call April Fools' Day in the United States. People play practical jokes on each other and tell lies all day. It's always been one of my least favorite holidays. I love the years when it falls on a weekend.
Easter. Varies. There are a lot of similarities between how Brazil celebrates Easter and how the US celebrates it. Most people start the day off with a special church service, and children receive chocolate eggs that represent the new life found in Jesus' resurrection. They also have the Easter bunny hide eggs and children participate in Easter egg hunts as well. Most people will spend their afternoon sharing a meal and spending time with family.
Tiradentes' Day. April 21. Tiradentes is the nickname of Joaquim José da Silva Xavier, one of the major conspirators in one of Brazil's most famous unsuccessful revolutionary attempts. Inspired by the 1776 American Revolution, it was basically started because the workers who were mining for gold realized the gold was running out, yet they still had to pay their taxes even though what they were paying with was quickly diminishing. And of course, those in command didn't really care so much. So in essence, they wanted to break away from Portugal and create their own country. The conspirators were caught, held and questioned for years. Most were permanently banished to Africa (to Angola, Portugal's other territory), except Tiradentes took the fall for everyone and was hung. His death date is the date of the holiday, and he's considered a national hero.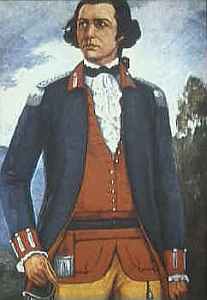 Labour Day. May 1. Brazil first celebrated this day in 1894. While they originally tried to keep with the meaning of holiday – about celebrating the worker and discussing labor issues and such – it eventually became more or less a holiday where it gave the people a day off of working. Much like the United States.
Mother's Day. 2nd Sunday in May. Celebrated on the same day as in the US, the holiday represents the same sentiments. People buy their mothers gifts or flowers or take her out to eat. It's one of the most profitable holidays for businesses.
Valentine's Day. June 12. Started in 1950 by a Brazilian advertiser, Valentine's Day in Brazil is celebrated in much of the same way as it is in the US. People buy small gifts and flowers for their girlfriends and boyfriends, or husbands and wives (hopefully not for both). Romantic dinners and other special events are also popular. People give cards and gifts not just to romantic lovers, but to family and other important people in their lives.
Father's Day. 2nd Sunday in August. Also started in 1950, Father's Day in Brazil is often celebrated with buying gifts for their father and celebrating with a barbeque or going out for lunch in the afternoon.
Independence Day. September 7. Marks the day that Brazil declared independence from Portugal in 1822. The entire country decorates in green, yellow, and blue; flags hang from everywhere it can be hung from. Parades march through most cities in Brazil and even abroad. There are a lot of festivals and outdoor concerts and many people have barbeques with friends and family. It's one of the biggest celebrations of the year, and it always ends in a large fireworks display at night. If you go to Brazil, you'll find that a popular street name is Sete de Setembro (7th of September) in honor of this day. They use a lot of dates and important people as street names. And of course, I arrived in Brazil on September 8.
Our Lady of Aparecida/Children's Day. October 12. Our Lady of Aprecida (or Nossa Senhora da Aparecida) is the patron saint of Brazil. Children often receive small gifts from their parents and family members. Some older children do service projects that include helping the poor or homeless.
Day of the Dead. November 2. Also called All Soul's Day, this holiday is designed for taking care of the graves of loved ones. They will decorate their gravesites with fresh flowers, candles, and say prayers over them, a day to remember those who have come before you and to hope they have a better life in the beyond.
Republic Day. November 15. When Brazil first gained independence, it maintained itself as a monarchy under Dom Pedro II. Even though he himself was for the abolition of slavery, his handlers thought it was necessary. The people of Brazil however, were more upset that they remained in poverty and nothing was being done. So, they eventually revolted and took over, and this day marks the day Brazil became a republic. People will also decorate buildings in the national colors, and schools and government offices close for the day. This is also a date that you'll also find on many street names (called Quinze de Novembro), as well as Dom Pedro II. In fact, when I was in Curitiba, I used to walk down 15 de Novembro, since it was rebuilt as a pedestrian-only street, and one of the first ones built in Brazil.
Christmas Day. December 25. Brazil celebrates Christmas like much of the Western countries do. People will decorate their houses and put up Christmas trees. Most people will gather on Christmas Eve to sit down for a midnight meal. They do partake in the Santa Claus tradition (called Papai Noel, who apparently lives in Greenland and wears a silk suit when traveling to Brazil and other southern hemisphere countries), where he comes to deliver toys and gifts to good children. Because Brazil is majority Christian of various denominations, many people will eat a late dinner (which is normal for Brazilians anyway, mostly after 9 pm) and attend a midnight mass on Christmas Eve. If you're up for a little travel trivia, Rio de Janeiro is really famous for having the largest floating Christmas tree in the world, measuring 85 meters high -- almost as high as a 31 story building!
Up next: Art and Literature