New Year's Day.
January 1. For Estonians, New Year's Eve is a night for parties as they anticipate midnight.
Some parties can be large and are held in hotels and clubs, or they can be smaller affairs held in someone's home. Good food and plenty of drinks are the unifying theme here as they await the ringing in of the new year.
Independence Day.
February 24. This holiday celebrates Estonia's independence from Russia in 1918.
In April of the previous year, Estonian officials together with military personnel gathered in St. Petersburg for a demonstration towards the self-governing of Estonia. Finally with a two-thirds vote in February 1918, Estonia gained its independence. Each year, government officials will place wreathes on the base of the Estonian War for Independence Monument in Tallinn and observe a flag raising ceremony.
Despite the cold, people will often head to museums (those that are still open on this holiday), attend concerts, and sporting events.
Good Friday/Easter.
Varies.
Because of the nature of the holiday, Good Friday is a day for contemplation and mourning for Estonian Christians.
Many of those people will attend special Good Friday services at their church.
A couple days later, the mood changes drastically.
Easter not only celebrates the Christian belief that this is the day Jesus Christ rose from the dead, but it's also celebrated as a spring holiday.
You'll find your fair share of chocolate eggs and brightly colored feathers, and some older traditions, such as the egg-knocking competitions (basically, knocking eggs together, trying to break your opponent's egg without breaking your own in the process).
And it wouldn't be Easter without pasha: a dessert of drained cottage cheese, raisings, nuts, and candied peel or compote berries (stewed fruit with syrup).
Spring Day (May Day).
May 1. This holiday primarily celebrates the beginning of the spring season.
With ties to Walpurgis Night, many people (and especially college fraternities) celebrate by dressing as witches the night before and having huge bonfires. And the thing I kept seeing over and over again is that it's basically become a night of partying and drinking. So, it's probably a good idea that May 1 is a day off. Perhaps it should also be called Day of the Hangover. May Day is also celebrated as the International Day of the Worker in many countries as well.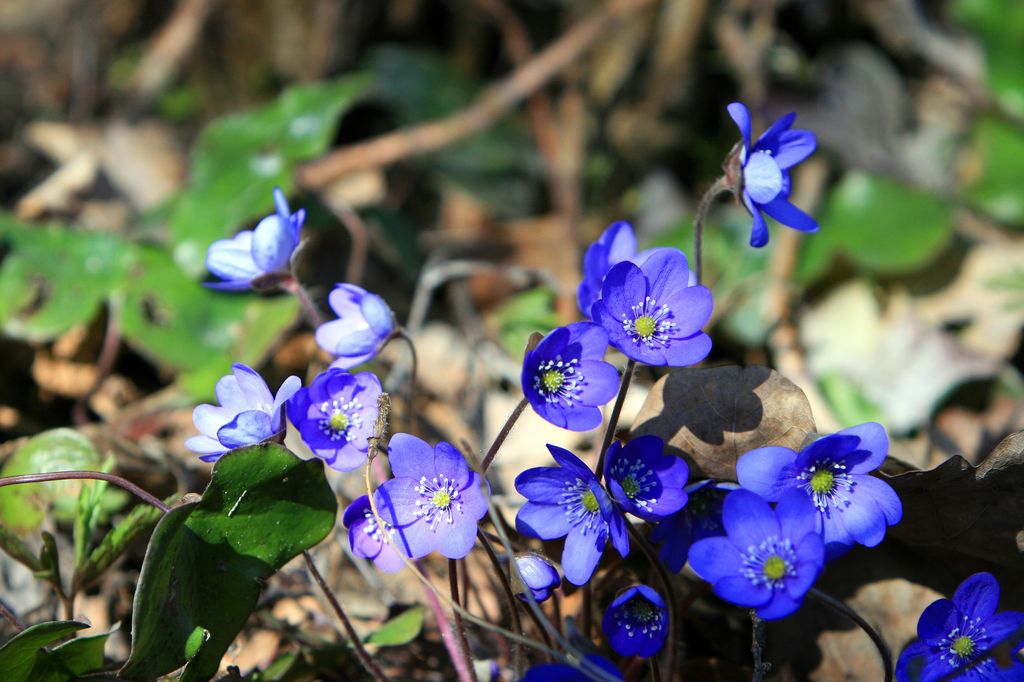 Whitsunday (Pentecost).
Varies. Whitsunday is the Christian feast day in accordance to the belief that this was the day in which the Holy Ghost descended upon the disciples of Jesus Christ.
This day is sometimes called Pentecost because it falls on the 50
th
day after Easter.
Doves are a common symbol for the Holy Ghost, so it's common to see this portrayed on this day.
Victory Day.
June 23. This day commemorates the battle in which Estonian forces and allies defeated German troops in the Estonian War for Independence, which happened just after the end of WWI.
Festivals are held in different cities and towns including holding bonfires at night.
A Victory Flame is lit in honor of those who have passed away in the battles fighting for their country. This holiday is also the first day of the two-day celebrations that spill over into St. John's Day/Midsummer Day.
St. John's Day/Midsummer Day.
June 24. In conjunction with Victory Day, these two days constitute the main summer holiday.
Also known as Jaanipäev, it was originally a pagan holiday associated with the summer solstice, involving drinking, dancing, singing, and bonfires (they really like their bonfires, don't they?); it was later given the association with St. John when Christianity made its way into Estonian lands.
One midsummer tradition is to light a bonfire and then to jump over it (I hope it's small, because I can foresee a lot of problems here if it were me because I'm kind of short). It's seen as a way to gain prosperity and get rid of bad luck.
It also is a night for lovers. In folklore, the lovers Koit (dawn) and Hämarik (dusk) meet together for a brief kiss on the shortest night of the year.
However, earth-bound lovers head into the forests looking for the flower of the fern, which is said to only bloom on this night.
I read that Estonia's forests cover roughly 50% of the land. So… good luck with that.
Day of Restoration of Independence.
August 20.
This holiday celebrates the restoration of independence after the break-up of Russia in 1991.
Parades and concerts are held in various cities across the nation as people celebrate the day off.
Christmas Eve/Christmas Day.
December 24-25. In Estonia, Christmas is a mix of ancient pagan practices (tied to winter solstice) and traditional Christmas events.
This pagan-Christian combination was also seen during the summer and spring holidays.
The season starts at the beginning of Advent.
Christmas Eve tends to be the busier of the two days.
For the past 350 years, the President of Estonia has delivered the Christmas Peace on Christmas Eve.
(That's a long time! In comparison, that's been happening 112 years longer than the US has even been a country!) Pigs are slaughtered and ale is commonly brewed in association with St. Thomas' Day (taking place on December 21), and some places have even banned loud work, such as grinding and horse-driving because it was thought that the noise would disturb the good spirits.
On Christmas Eve, taking a steam bath is customary, and people would often wear new clothes to the evening church services.
One tradition is to bring in the Christmas straw (as in hay, not like a drinking straw. That would be weird. I'm sure it probably has something to do with the manger story.) Good luck picking all that up. Because they obviously haven't encountered Christmas tree icicles (almost as laborious as Easter grass).
They also borrowed the tradition of the Christmas tree from the Germans.
Presents are opened on Christmas Eve, but the Santa Claus story is a fairly recent adaptation.
Visiting the Christmas village in Tallinn is a yearly tradition for many people. Traditional meals such as pork and sauerkraut (is there any better thing?) and blood sausage are common as well as serving a Christmas bread called barrow and various sweets.
Boxing Day.
December 26.
There are a few theories about the origins of Boxing Day, but the oldest traditions tend to tie it to England. Some say it goes back to the day you get rid of boxes after Christmas, but others say it has to do with alms that were given to the church in special boxes. In modern times, many countries who celebrate Boxing Day also refer to it as the Second (or Third) Day of Christmas. Stores that are open will often have really great sales.
The following are a list of holidays that are also celebrated in Estonia, but workers generally do not get a day off for these:
Epiphany (January 6), Anniversary of the Tartu Peace Treaty (February 2), Native Language Day (March 14), Mother's Day (second Sunday in May), National Flag Day (June 4), Day of Mourning and Commemoration (June 14), European Day of Remembrance for Victims of Stalinism and Nazism (August 23), Grandparent's Day (second Sunday in September), Resistance Fighting Day (September 22), All Souls' Day (November 2), Father's Day (second Sunday in November), Day of Declaration of Sovereignty (November 16).
Up next: art and literature