Finns have certainly made their mark of distinction in the field of architecture.
And certainly, Finnish architects have been influenced by both Sweden and Russia.
Spanning nearly 800 years, Finnish architecture excelled in several different styles, such as Art Nouveau, Nordic Classicism, and Functionalism.
Early form of buildings was called kota, a type of hut or tent covered in fabric, moss, or timber. Later, buildings were built primarily of timber, using a variety of construction techniques. Saunas were also an important structure as well. Church construction added a level of difficulty in comparison with home construction: large windows and larger scale; many churches were built using a "cross plan," in other words, in the shape of a cross.

Stone was generally used for castles and a few churches. By the end of the Middle Ages, other buildings began using stone as well. The mid-18th Century brought along the Neoclassical style.
Auditorium at the Univ. of Technology by Alvar Aalto (Helsinki, Finland)
Two of the most prolific modern architects are Alvar Aalto and Eliel Saarinen. Alvar Aalto was recognized as a prolific artist in many mediums: sculptures, paintings, furniture, textiles, and glassware. His architecture spanned from Nordic Neoclassicism in the beginning to functionalism and then monumentalism, with some experimentation mixed in the transitions.
First Christian Church by Eliel Saarinen (Columbus, Indiana)
I didn't realize that there is a closer tie to architect Eliel Saarinen.
Not only did he design several well-known buildings in Finland, such as the rail stations in Helsinki (Central) and Vyborg and the National Museum of Finland, but he later moved to the United States and kept designing. The city of Columbus, Indiana (known for its architecture) is the city where my parents grew up, and I still have a lot of family there. Eliel designed the First Christian Church, while his son Eero Saarinen went on to design the Irwin Union Bank, the Miller House and Garden, and the North Christian Church. Eero would go on to be more famous than his father by giving us the St. Louis Gateway Arch, Dulles International Airport, and many other buildings.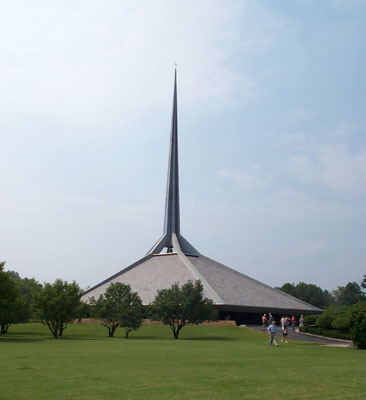 North Christian Church by Eero Saarinen (Columbus, IN) -- I was fascinated by this building as a kid.
Early Finnish literature was either written in Latin or in Swedish.
The majority of literature at this time was law and government records, and religious texts. The first work to be translated into Finnish was The New Testament, translated by Mikael Agricola.
The 19th Century was a busy time for those collecting folklore stories. Folk stories and fairytale collections were quite popular in Finnish-language literature. Many of these stories came from Karelia, an area in eastern Finland that was at one time considered the essence of Finland but later was taken by Russia as the spoils of war.

The Finnish Literary Society is to thank for the collection of many of these folk stories and poems, published as Suomen Kansan Vanhat Runot (Ancient Poems of the Finnish People). Altogether, it is 27,000 pages in 33 volumes. However, the most famous collection is Kalevala.

It's an epic poem, often viewed as a representation of Finnish nationalism. Aleksis Kivi's novel Seven Brothers was the first novel written in Finnish, published in 1870.
After Finland gained independence, Frans Eemil Sillanpää became the first person from Finland to be awarded the Nobel Prize for Literature, often writing about civil war. Väinö Linna followed the same theme in his novel The Unknown Soldier. The movie adaptation is broadcast on television every Independence Day, making it a tradition for many Finns. In the 1950s, poets began taking on the styles of American and British poetry, as well as translating Latin and Greek epic poetry into Finnish.

Notable poets of this time period include Paavo Haavikko, Eeva-Liisa Manner, Eino Leino, Otto Manninen, and Pentti Saarikoski.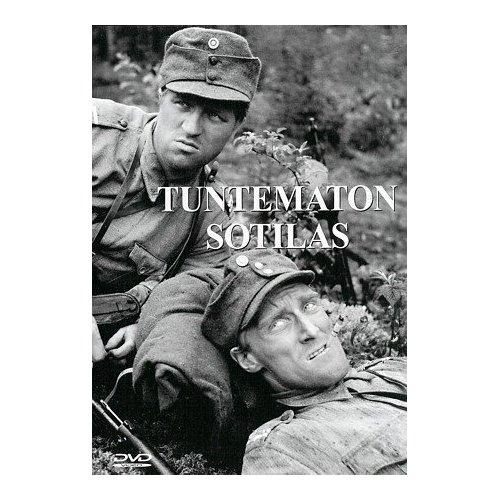 Because Swedish is still spoken by a sizable amount of Finns, there is also a section of Swedish-language literature here as well. The poem "Our Land," written by Johan Ludvig Runeberg, was considered more or less of a national anthem, well before the official declaration of independence. Perhaps, one of the most well known Swedish-language works published in Finland are the Moomin books by Tove Jansson. What also makes this unique is that it's in the form of a comic book (it was actually a series of nine books produced between 1945-1993.). Another Swedish-language children's author from Finland is Irmelin Sandman Lilius. She's also written books for adults (including several biographies), translated works, and has worked as a reviewer.