Even though Nicaragua isn't really known for its major contributions to the art world, they do have their own versions. Much of their artistic talents lie in the handicrafts category. And when it comes to handicrafts, they are particularly known for their woven arts, leather work, and ceramics.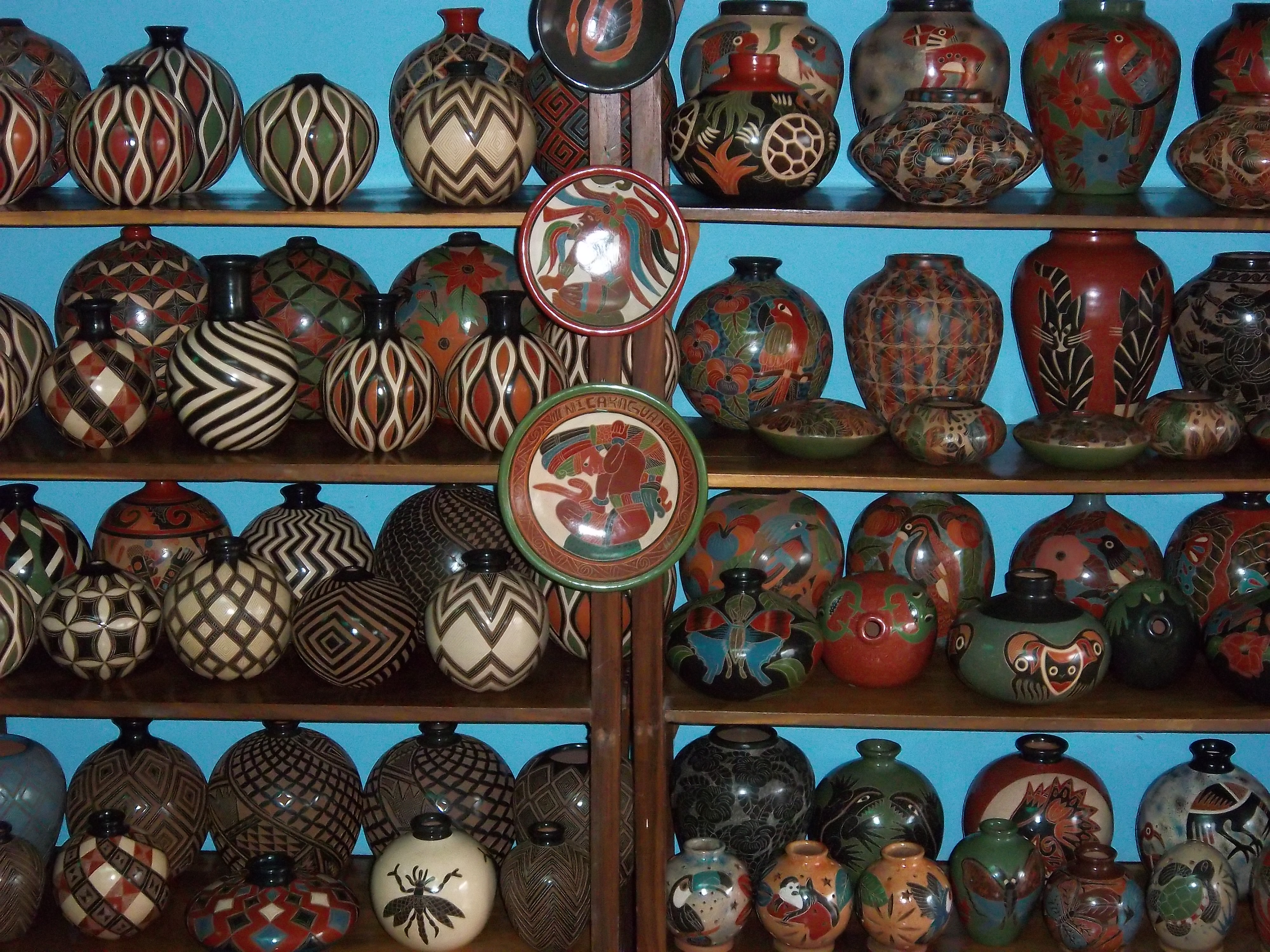 Painting has been an important artistic stronghold for many of Nicaragua's artists. Most of the prominent painters have emerged in the 20th century. One artist has earned himself the moniker "father of modern art": Rodrigo Peñalba. Known for his murals, he tends to use a neo-classical style that intertwines the struggles and faith that remain central to many Nicaraguans.
Armando Morales, "Spook Tree"
Another artist, Armando Morales, is known around the world for his works. He first became known internationally when his painting "Spook Tree" was acquired by the Museum of Modern Art in New York in 1956. Although many of his subjects tend to be the land, rainforests, and people of Nicaragua, he painted in a semi-abstract and quasi-surreal styles.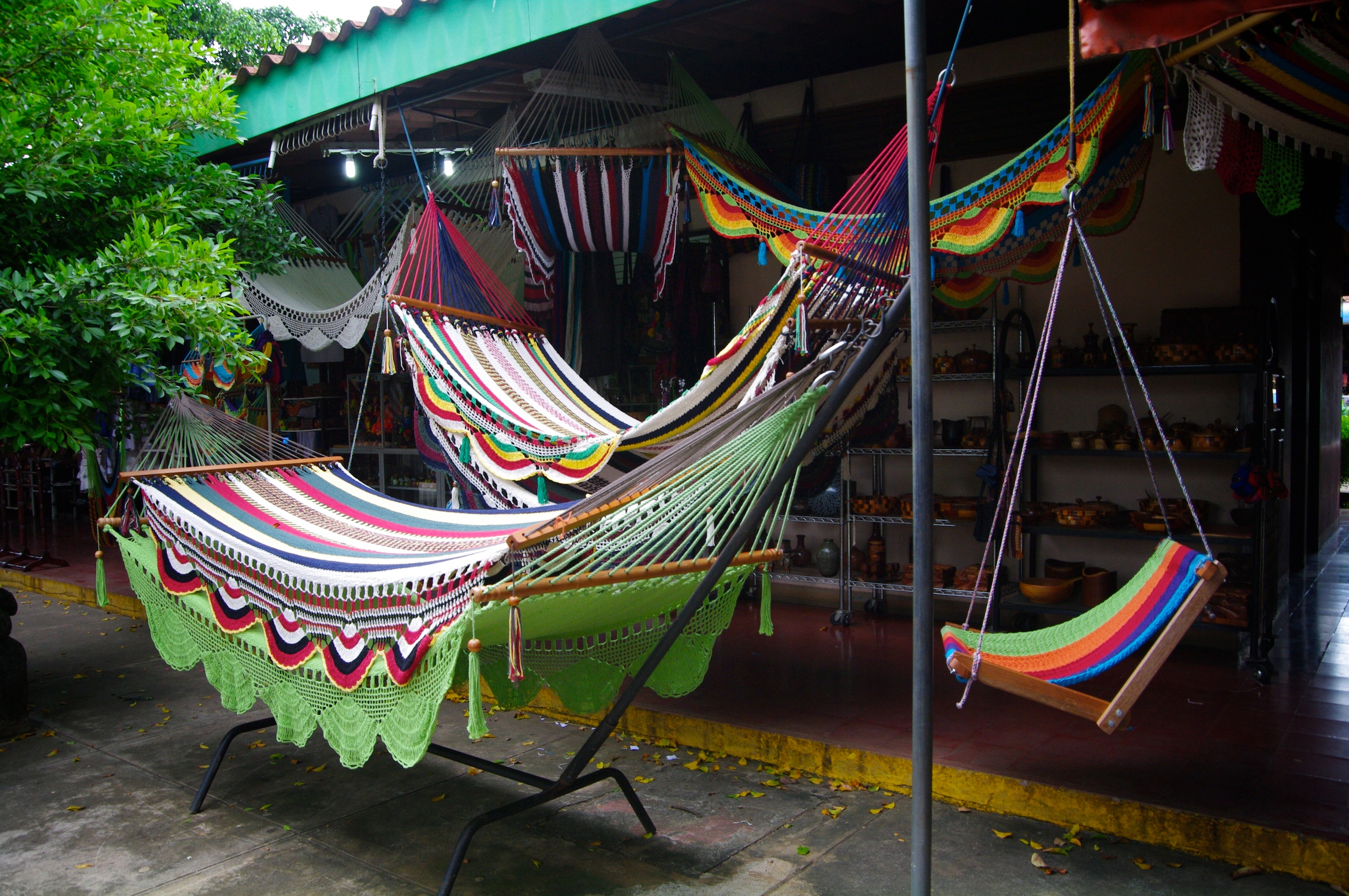 There are a number of public markets across the country that are well-known places for finding many of the handicraft goods. Probably one of the most famous of them all is the Masaya Market in the city of Masaya. This is a great place to find all kinds of arts and handicrafts like handmade hammocks. San Juan de Oriente is another famous market; it's especially known for its varieties of ceramics. The city of Managua has many art galleries that showcase the works of Nicaraguan artists.
Some myths and traditions were brought over by the Spaniards, like La Gigantona.
The earliest forms of literature from this area mainly consisted of pre-Columbian myths. These stories were passed down from generation to generation by word of mouth. Many of these myths were used as explanation for the world around them. As the Spanish arrived, they introduced the Spanish language to those who were already living there.
The first major literary work is called El Güegüense, an anonymously written theatrical work. First performed during the 16th century, this is one of the oldest theatrical works in the Americas. What's amazing is that it's been passed down all these years until someone finally thought to write it down in 1942!
In Nicaragua and other Spanish-speaking countries, a Spanish-American movement known as Modernismo began to emerge during the 19th century. It was more or less a merging of various genres that were popular in Europe during the time, like Symbolism, Romanticism, and Parnassianism. Diction was highly stylized and poetic, and topics included passions, desires, and visions. Although generally, it tended to be anti-political, it was difficult to bring in the social issues that contributed to people's struggles without mentioning it at all. One artist often revered as the "Father of Modernism" is Rubén Darío. He went on to influence other writers and poets such as Chilean Pablo Neruda and Nicaraguan Ernesto Cardenal.
During the late 1920s, poet José Coronel Urtecho influenced a movement called Vanguardia. It initiated a literary commentary through harsh criticism, intellectual scandal, and confrontational expression. It encompassed several other genres such as Surrealism.