Austria, a country where the majority of the people currently is or identify themselves as Roman Catholics, does have a majority of the same kinds of holidays that other primarily Christian countries celebrate. There are very few national holidays, however.
New Years Day. January 1. Also called Sylvesterabend, after St. Sylvester. Traditionally, many Austrians enjoy a punch made of cinnamon, sugar, and red wine -- all my favorites! Other people will burn mortars in order to keep evil spirits away, a tradition you'll find in many cultures worldwide. Eating a dinner of suckling pig is considered to bring good luck, as well as green peppermint ice cream in the shape of a four-leaf clover. People will also sing New Years carols on New Year's morning. It also marks the beginning of the carnival of Fasching, which goes on until Lent. That's a lot of partying. Some people will also pour molten lead into a bucket of water and make predictions based on the shapes. Some people can find good (or bad) luck anywhere, I suppose.
Epiphany. January 6. Epiphany falls twelve days after Christmas. It marks when the three wise men visited Jesus, bring gifts

o

f gold, frankincense, and myrrh.
Easter Sunday. Varies. The night before Easter, some people light fires and gather around it to sing songs and dance around it. Easter morning begins with a fabulous Easter brunch to celebrate the end of fasting. The kids will search for Easter eggs and they also follow the Easter bunny myth as well. They will make two different kinds of eggs, though. One kind is decorated but with the intention of being able to eat later. The other kind is hollowed out and decorated with paints and glitter, using ferns and flowers as stencils and is attached to ferns as decorations.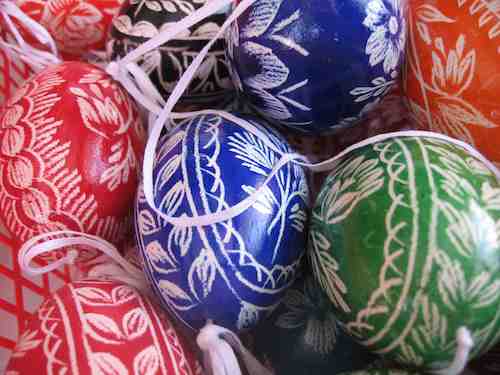 Easter Monday. Varies. This is mostly for a day of rest and to spend with family. I'm sure many people will take the opportunity to spend it outside, weather permitting of course. Not all countries have Easter Monday off, but Austria is one that does.
Labor Day/May Day. May 1. Labor Day is celebrated in similar fashions to other countries, with parades sponsored by various political and labor groups and organizations. It's also the same day as May Day, the traditional first day of spring and is related to Walpurgis Night.
Ascension Day. Varies (39 days after Easter). It's a day for Christians to celebrate Jesus' ascension into heaven. This is always on a Thursday, so people will often enjoy a long weekend because of it. If you do work on Friday, it's often a quieter day of work than usual. There are special services at area churches for those who attend.
Whit Sunday. Varies. It's a day regarding the decent of the Holy Ghost to the disciples of Jesus, according to Christian traditions. It's also to mark the beginning of the Pentecostal season in the church. Many people will spend the day with family doing something together, such as picnicking or doing something outside.
Corpus Christ. Varies (60 days after Easter). A holiday to celebrate the Holy Eucharist, or communion. Many Christians attend special services in order to be served communion, which is the belief by taking wine and bread, they are receiving the body and blood of Jesus Christ.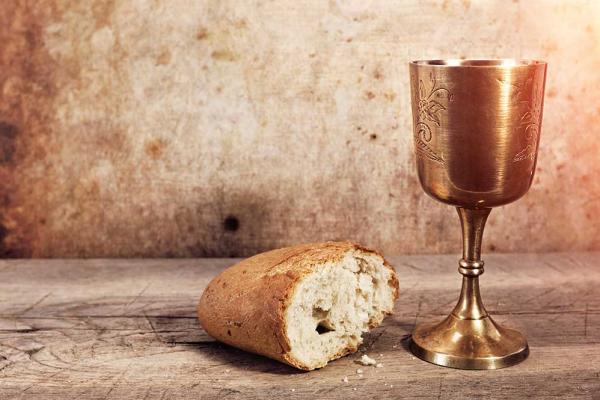 Assumption of Mary. August 15. It's the festival in honor of Mary's ascent into heaven following her death. Spectacularly decorated festivals and parades followed by fireworks will take place on this day, and vary from country to country.
Austrian National Day (day of neutrality). October 26. Their holiday is a little different than other national holidays, where many would celebrate independence from another country or the signing of a constitution. This one is celebrating the fact that Austria has declared themselves neutral from all international conflict: a feat that I highly commend. Sometimes I wish we were neutral. Many people will hang flags and attend parades.
All Saints Day. November 1. It's a celebration of all the saints, especially those who have no other holidays, sort of a catch-all holidays for saints. Many people will visit the gravesites of loved ones and light candles in their memory.
Feast of Immaculate Conception. December 8. It celebrates the immaculate conception of the Virgin Mary. Traditionally, it's celebrated on December 8, nine months before Mary's birthday on September 8. I don't see how nine months before Mary's birthday should mark the immaculate conception, but ok. (Shouldn't it be nine months before Jesus' birthday?) This also marks the first day shops can begin the Christmas shopping season. That wouldn't go over well in the US, where I've seen Christmas stuff out at Halloween. (cough, cough, corporate greed, cough, cough)
Christmas Day. December 25. People wait to decorate for Christmas on Christmas Eve by putting up their tree then. None of this putting it up weeks in advance. Caroling is popular and you can hear caroling groups all over during this time. Kids open presents left by Santa Claus. The traditional Christmas meal is carp or sausages. Just invite me to dinner, please. I'll even forego the gifts, the food is enough.
St. Stephen's Day. December 26. It's a day to commemorate St. Stephen, the first martyr according to Christians. It's also related to Boxing Day, which is celebrated in many countries.
Wikipedia: "Public holidays in Austria" "Feast of Immaculate Conception" "St. Stephens Day"
http://www.123newyear.com/newyear-traditions/austria.html