Cyprus' location in the Mediterranean led to many cultures having its influences on Cypriot art. Art from the age of Antiquity is mostly relegated to pieces of pottery and jugs and ceramics.
These early styles were more typical of the Middle East.
Then came the Greeks.

Their influence oversaw many areas of art from architecture to religious paintings.

However, more architecture influence came from French Gothic and Italian Renaissance styles. Since Rome, and Italy on a whole, was a major cultural center of the arts during the Middle Ages and Renaissance, their influence spread across wherever the Roman Empire did. With the coming of the British, their resources and opportunities of education grew as well. Many Cypriot artists studied art in London, learning new styles and bringing it back to the island.
While Greece is well-known for its ancient sculptures – and Cyprus certainly had its fair share of sculpture in the Greek style – the more popular art form is figurative painting. Art galleries and art museums are popular all throughout the island. Some notable artists are Arestís Stasí (painter and sculptor who also specializes in the restoration of antiquities, especially ancient sculptures) and Telemachos Kanthos (regarded as the Father of Modern Cypriot Painting, painted mostly the hills and rural scenes, most famous for his scenes portraying the emotion felt from the displaced people after the Turkish Invasion of 1974).
Cypriot literature is mostly written in Greek, but also in Turkish, English, and even French. One of the first major pieces composed was an epic poem called
Cypria
back in the 7
th
century BC; it's generally attributed to Stasinus.
During the Biblical times, the apostles Barnabus and Paul preached on the island, and Cyprus played a role in the book of the Bible, Acts of the Apostles. A group of laws collectively called the Assizes of Jerusalem were written in the local language and translated into French and later into Italian.
Much of Shakespeare's
Othello
takes place in Cyprus during the time it was ruled by Venice.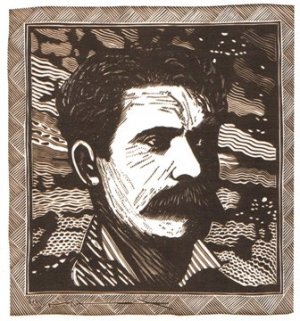 Modern Cypriot literature contains a lot of folk poetry as well as novels.

Some of the prominent writers from Cyprus are Kyriakos Charalambides (poet and essayist, one of the most renowned living poet, highly acclaimed), Vasilis Michaelides (often thought of as a national poet, notable as with others for writing in the Greek Cypriot dialect). One of the most notable Turkish-Cypriot author is
Ne
ş
e Ya
ş
ın, whose 2002 novel Secret History of Sad Girls was banned in Northern Cyprus and Turkey (and she even received threats for it). She's an activist for peace and is active in politics. With all of this unrest about her book, I tried to Google this but couldn't really find anything on this book. I have this interest in books that generally tick people off.
Up next: music and literature