The Basotho people in Lesotho still produce many of the same textile and weaving arts that they have made for hundreds and even thousands of years. In a country with a struggling economy, people depend on the sale of weaving arts and crafts. The Lesothan arts and crafts scene is not as prevalent as other African countries, but it does exist, even though it's small. For a country that spends most of its money and energy battling high HIV/AIDS rates and poverty, the arts seem to take a back burner. There are no art schools and very few art galleries. Most of their arts take the form of practical art: pottery, wooden utensils and tools, carpets, tapestries, woven goods, beadwork, and other items.
One of the most iconic pieces of art that comes from Lesotho is a traditional conical hat called a mokorotlo. It's typically made of grasses, and while most times they are plain, there are many made with colored grasses. Most people think of Africa as being a really hot place to live, but the Basotho live mainly in the mountains, and it can get pretty cold! So, it's no wonder that their traditional clothing includes a blanket. I think this is great. The ones I've seen are colorful with geometric designs. I actually want one. The colors and designs are indicative of different regions of the country. And women wear them differently than men.
Like most African cultures, storytelling is an important part of the Basotho culture and different kinds of stories (histories, moralistic stories, etc.) have been passed down from generation to generation. Many Lesothan authors write in Sesotho, which is written in the Latin script. Others prefer to write in English. Sesotho is an interesting language because it is built on inflectional prefixes. It's related to the Tswana language that is spoken in Botswana. The first Lesothan literary works were published during the time they were under British control.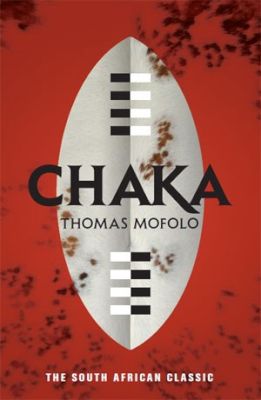 One of the most influential writers from Lesotho is Thomas Mofolo. He is widely known for his 1939 novel Chaka, which has been translated in several languages. This novel covers a fictionalized history of the Zulu warrior Chaka. A.S. Mopeli-Paulus is another 20th century author who writes in both Sesotho and in English. His novels Ho tsamaea ke ho bona, Blanket Boy's Moon, and Turn to the Dark brought him into prominence. Basildon Peta is a Zimbabwean journalist who fled his home country after receiving threats for his hard journalistic style of writing and criticisms of the government. He currently works out of the Lesotho. Other writers whose works are widely read are Simon Majara, Zakea D. Mangoaela, Everitt Lechesa Segoete, Joseph I. F. Tjokosela, Edward Motsamai, and Azariele M. Sekese. Lesotho has also produced a number of poets including David Cranmer Theko Bereng and Kem Edward Ntsane.
The Ba re e ne re (lit. "they say it was said..." from Sesotho) is a literary festival held in Maseru. It celebrates writers and writing in general and brings up issues of the role of literature in the larger context of the political and social instability that many African countries face. Many of these writers stressed the importance of a free press and how writing can be the catalyst people can use to express their frustrations and joys. Many writers also see this as a means to create a thinking class of students by promoting reading.