Cameroonian art is identified by its tremendous expressionism in almost all aspects of their arts. The most popular of the traditional arts regions tend to come out of the Cameroonian Grasslands. Creating indigo-dyed clothes were an art form designated to the elite. These cloths were covered in various designs that carried certain meanings. They utilized local symbolism on masks and other everyday items as well.
One art form that is prevalent in Cameroon is the tapestry crochet. This is a way of taking yarn or felt and weaving them into bags, hats, sweaters, blankets, etc. It's actually becoming a popular art in the US; I know several people who crochet and knit (not me, I have too many hobbies as it is.)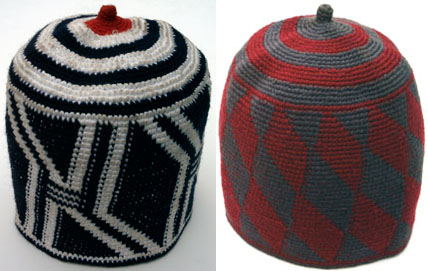 Other art forms found in Cameroon would be woodworking, clay sculptures, and stone work. Most of these kinds of arts can be found as home wares (tables, chairs, etc), commercially sold art, and for religious purposes.
Of course, painting has also been important to the art scene, and many of the techniques were introduced and taught by the French. I came across the paintings of Angu Walters, an artist from the city of Bamenda.
I really like his artwork; it's very striking with its bright colors and geometric shapes and quasi-symmetry. In fact, at first glance, even amateur art appreciation students like myself sees his work as an African Picasso.
My favorite by far is one called "The Drummer and the Flutist."
I had mentioned in an earlier post that a Bamum sultan had created and developed their own alphabet toward the end of the 1800s that they used to write down local customs and laws. Soon afterwards, the Germans came into the country, and although German may not be spoken much today in Cameroon, they did leave their lasting impression on its literature. Many of the first books were written in German as well as local languages, although Jean-Louis Njemba Medou is often credited with writing the first novel in 1932.
The works that were written before this were based in politics and law.
After the country was divided between the French and the British, the national languages obvious changed with this as well.
The first works written in French started to come out in the 1920s and 1930s, most notably with a set of short stories written by Isaac Moumé Etia. And some writers like Louis Pouka Mbague had a very amorous relationship with its colonizing country, France.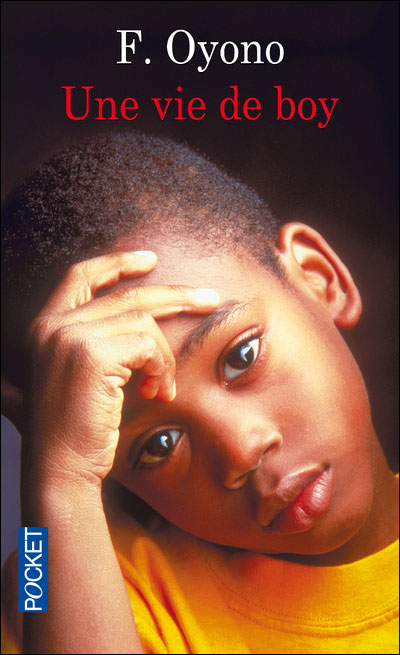 There was a second generation that emerged, whose main focus centered mostly around the lack of socio-economic progress (especially right after independence) and condemning the war-ridden changes in power-hungry regimes that plague much of Africa. Among the leaders of this movement were Mongo Beti and Ferdinand Oyono and others. Many women made their name in Cameroonian literature as playwrights, novelists, and poets. Among the more familiar names are Th
érèse Kuoh Moukouri, Rabiatou Njoya, Brigitte Tsobgny, Léonora Miano, and Calixthe Beyala.