Cameroon is one of the countries that celebrate both Christian and Muslim holidays throughout the year.
New Year's Day.
January 1. This marks the beginning of a new year, and for most people, this is spent with friends and family, eating large meals and celebrating with music and dance. Cities will decorate and get ready for city-wide celebrations, everyone making vows to make the coming year a better one than the previous one.
Independence Day.
January 1. Cameroon declared independence from France in 1960. (A year later, the British Southern Cameroons joined the rest of the country.)
It is usually a time for large celebrations, which include music and dance from different areas of the country.
Parades march through the streets and politicians, including President Paul Biya will make appearances and give a speech or two. Of course, it's also on the same day as New Year's Day, so there is certainly a lot to celebrate around this time of year.
Prophet's Birthday.
Varies. Also called Mawlid, this celebrates the birth of the Prophet Muhammad. Because of the number of Muslim followers in Cameroon, the government declared Mawlid as a public holiday. It's a day of large celebrations, parades, and huge feasts with special foods and drinks prepared. Family and friends gather for these festivities, and may also visit their mosque for special prayers as well.
Youth Day.
February 11. This holiday celebrates the youth of Cameroon and helps to promote activities that teach the skills necessary in adulthood. Different youth organizations in all fields – sports, technology, business, academia, the arts – come out and participate in parades and community festivals. A push towards social justice and non-violence is a common theme.
Good Friday.
Varies. This is the Christian holiday marking the day when they believe that Jesus Christ was hung upon a cross in a crucifixion where he died there. Many churches hold Good Friday services. Another tradition that is popular in Cameroon (as well as other countries) is to make hot cross buns on this day.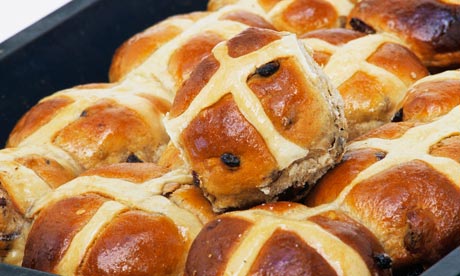 Easter.
Varies.
In Cameroon, Easter is a time where many children receive baptisms and many take their first communion.
It's also a time where the commercialism of it thrives as well: people buying eggs, chocolates, new clothes, and foods for upcoming feasts with family and friends. For the many Christians in Cameroon, the days starts off with special services at church to celebrate their belief that this is the day when Jesus Christ rose from the dead, after having died from crucifixion just two days prior.
Labour Day.
May 1. This holiday created to celebrate works and strides in labor history is celebrated with a very large parade that marches through the streets of Youndé.
Ascension. Varies.
This Christian holiday follows the story that 40 days after Jesus Christ rose from the dead on Easter, he ascended into heaven. In Cameroon, many Christians (and especially Catholics) attend special church services held on this day, some starting as early as 6am!
National Day.
May 20. There are several dates of importance when it comes to Cameroon's independence.
However, May 20 used here for National Day is when Cameroon's first president Ahmadou Ahidjo, abolished the former government and created a new one for the unified country in 1972.
There is a large parade with music and dance marching down decorated streets and even the current president, Paul Biya, usually makes an appearance.
Eid al-Fitr.
Varies. This holiday celebrates the end of Ramadan, the month-long fast. People celebrate by having a great feast shared with family and friends, and everyone buys new clothes, and children receive gifts. It's also a day filled with games, music, plays, and other amusements, and kids are allowed up stay up late to participate in the festivities.
Assumption.
August 15. Cameroon's Catholics celebrate the day of Assumption, the day in which it is believed that Mary, the mother of Jesus, ascended into heaven. While technically it is listed as a public holiday, most government offices and schools remain open for the day.
Unification Day.
October 1. This is the day in which the British Southern Cameroons gained independence from Britain and subsequently joined Cameroon (which gained its independence a year earlier). A large parade kicks off the celebration, and then the rest of the time is spent surrounding various sports activities. There is a 40-km marathon (a little less than 25 miles) held every year, as well as canoe racing and wrestling – both of which are important to the Bakweri culture. And of course, you can't forget soccer.
Eid al-Adha.
Varies. Celebrated at the end of the hajj, this three-day celebrated is shared by Muslims around the world. It's also known as the Feast of the Sacrifice, with its basis from the story of Abraham willing to sacrifice his only son simply because God asked him to. Nowadays, no one asks you to sacrifice your children (or at least, no one SHOULD ask you that), but instead they substitute a cow or sheep and divide the meat between themselves, their family, and the needy.
Christmas Day.
December 25. Christmas is celebrated in a big fashion, and (probably) almost always includes really church sermons that include a lot of singing. Afterwards, people travel from home to home of friends and family, eating and drinking their way around. People wear their best clothes, decorate their homes, and exchange small gifts as well.
It is such a huge holiday that even non-Christians get caught up in the festivities as well.
Up next: art and literature